Internet Explorer 11 Developer Preview now available for Windows 7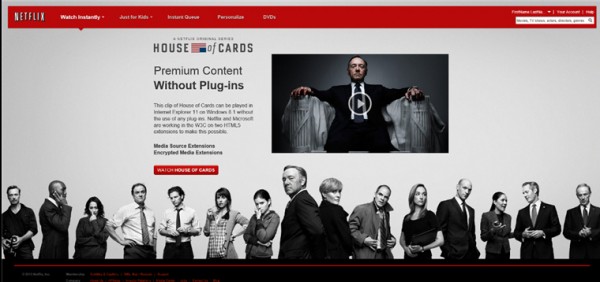 Almost a month after launching Internet Explorer as a key part of the Windows 8.1 preview, Microsoft has today launched a stand-alone Internet Explorer 11 Developer Preview for Windows 7.
The new release places a major focus on performance. JPEG decoding, text rendering and WebGL support will make the most of GPU acceleration; HTML 5 prefetching and pre-rendering helps to get pages ready before you even click the link; and optimizations to Chakra, IE's JavaScript engine, mean it's even faster than before.
There's new support for various web standards, although you will have to occasionally read the small print. The browser's implementation of the HTML Full Screen API means everyone can now have movies fill the screen, for instance. But support for Media Source Extensions (which allows IE to automatically switch video bitrates depending on network conditions, delivering smoother playback) is only available on Windows 8.1.
Other tweaks seem small, but could have a very welcome effect. The browser can now download video without caching it to disk, for example; doesn't look like a big deal, but it could make a measurable difference to battery life.
Elsewhere, extended support for more HTML5 and CSS properties will make web pages look better than ever; the developer tools have been redesigned; and there are various other smaller tweaks and fixes (Microsoft says IE11 "includes extensive improvements to the built-in text editor", for instance, although we're not sure exactly what they are).
Please note, the Internet Explorer 11 Developer Preview 64-bit and 32-bit downloads are available for Windows 7 and Server 2008 only. These won't work on Windows 8, and so if you want to try the browse then in theory you'll need to upgrade to Windows 8.1.
If this is inconvenient, though -- or you're worried about installing such an early preview (and you should be, it could contain major bugs) -- then you can alternatively download virtual machines with a range of IE11 test environments. There's variously support for VirtualBox, Virtual PC, Hyper-V and VMWare Player, on Windows, Linux or Mac. Microsoft's modern.ie site has more.